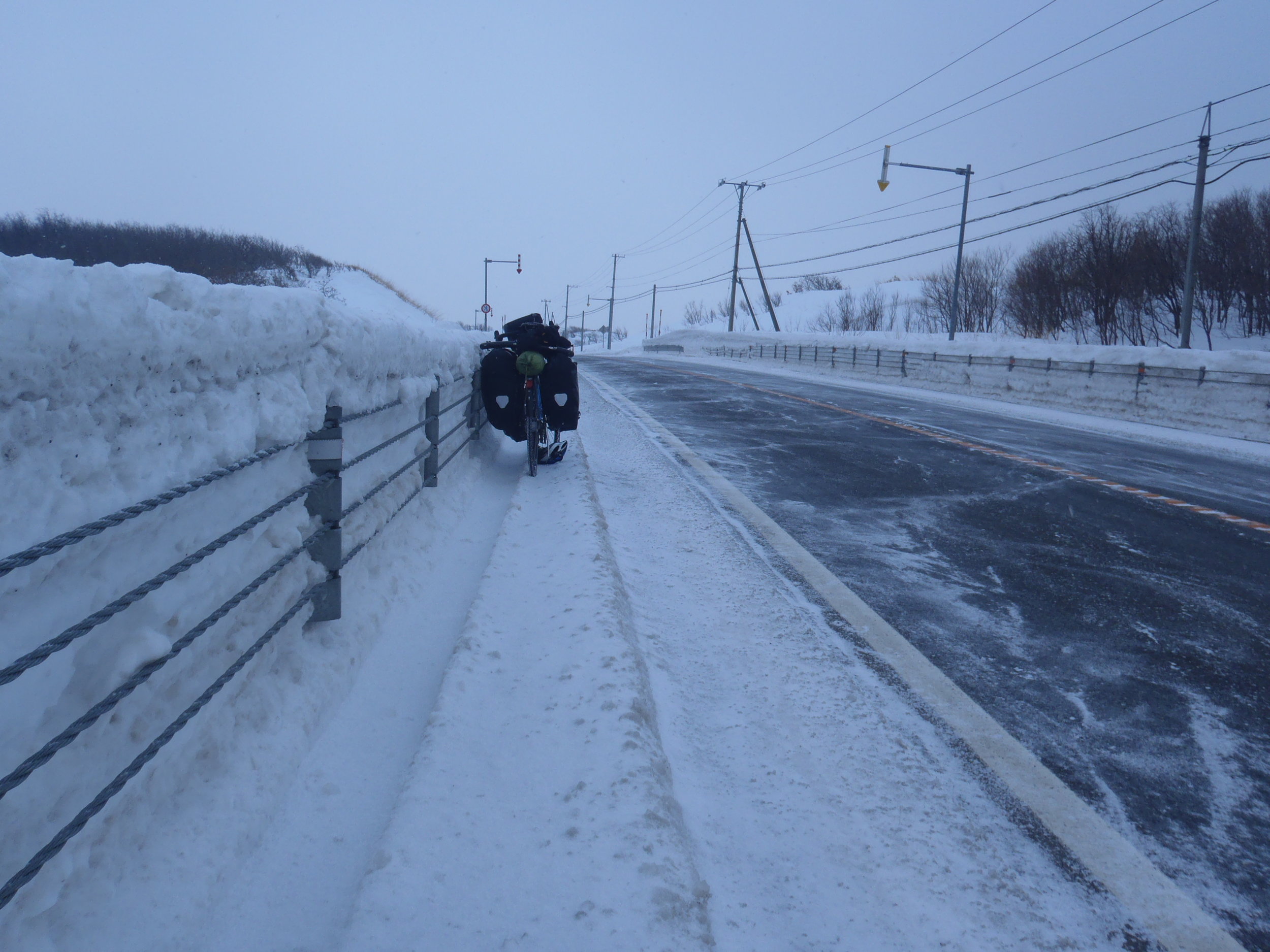 A 20,000Km Bicycle Journey
In 2014 I set out to cycle around the world, and I failed. The ending is not a happy one either. I returned home after cycling across Canada, feeling like I had not accomplished anything. Following my homecoming my two and half year relationship ended. I am sorry to say that not all fairy tales come true.
My journey started in Wakanai, Japan in February of 2014. I cycled for ten days in freezing cold weather to reach Tokyo. Tokyo was brutal; it was the lowest I had ever felt since losing my father seven years prior. I was a depressed, crying mess for five days. I do not know what made me continue, but I did. I think deep down I knew that the personal scrutiny I would inflict upon myself if I came home would be far worse than the anguish of being so homesick. I had been planning this adventure for two years; I could not let it end in Tokyo.
I decided to fly across Asia and cycle from Athens to London instead of cycling as I had an opportunity to go backpacking with my girlfriend. We would meet in London and spend six weeks travelling together. I do not regret this decision as I believe that all decisions bring us to exactly where we need be.
I gained momentum soon after leaving Athens. The culminating distance across Europe seemed to grow like a snowball rolling down a hill. I made friends with Markus, a fellow cyclist, who ultimately changed my life. Markus, without knowing it, showed me the true value of less is more. He showed me that time, and being surrounded by good people is far more important than money.
I reached London and spent the next six weeks backpacking. It had been awhile since I had ridden my bike, but I was eager to peddle; the north was calling.
The United Kingdom was highlighted by friendships I renewed, as well as the new ones that I made. While on this tiny island I completed the famous JOGLE (John O'Groats to Lands End) route, without even planning to. The UK was a warm-up lap for a much larger challenge.
After a victorious lap of the UK I set my sights on my home country: Canada. I decided to ride through all ten provinces, and all ten provincial capitals. In each province I would do four things: ride a section of the Trans Canada Highway, stay one night in my tent, eat somewhere I have never eaten, and swim in a natural body of water. I was excited to finally have the opportunity to see Canada from coast to coast. I was motivated to ride as every peddle stroke brought me closer to home.
While in Canada I started to satisfy the questions that drove me to do this ride: could I ride a bicycle for eight hours, then get up and do it again, and again? In Canada it was not odd to cycle 200Km on back to back days.